888 Tres Ochos Tequila
Was founded in an era that ushered in high quality premium brands of 100% Agave Tequilas.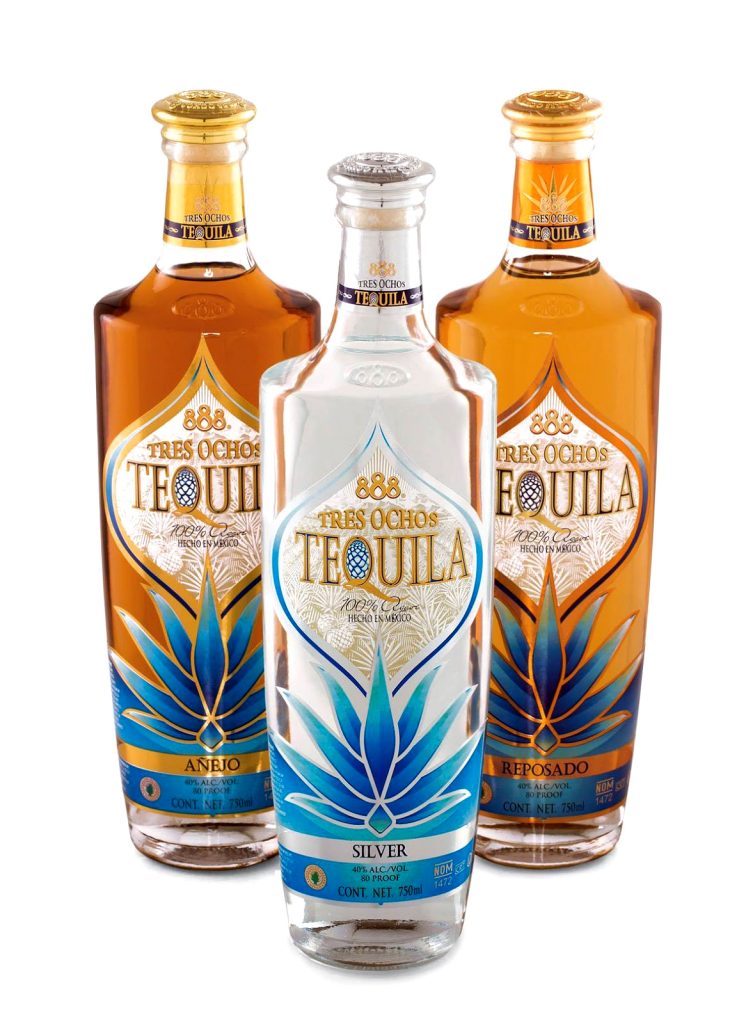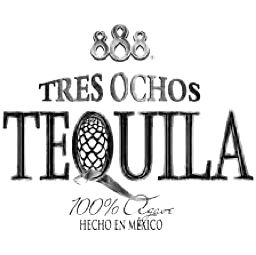 The tradition from party shots to elegant sipping Tequilas began with "Tequilas Finos" being savored neat in a snifter, chilled or on the rocks. 888 TRES OCHOS TEQUILA is distilled and bottled by Fabrica de Tequilas Finos in Jalisco, Tequila, Mexico as an ultra-premium Tequila and proudly embraces the sipping tradition of premium Tequilas.
Originating in the fertile volcanic soil of the lowlands of Jalisco, Mexico, 888 Tres Ochos Tequila is distilled from select 100% Blue Weber Agave and handcrafted with the taste and quality reminiscent of ultra-premium tequilas historically crushed by tahona roca. As a premium craft brand, 888 Tres Ochos Silver, Reposado and Añejo Tequilas are individually created for the "aficionado" with a discriminating palate by master distiller Señor Arturo Fuentes of Fabrica de Tequilas Finos. All expressions are 750 ML, 40% ABV / 80 proof, cumulating with both the Reposado and Añejo being extra aged to produce an exceptionally fine premium Tequila.
EAST WEST MANAGEMENT & MARKETING PTE. LTD.
400 Orchard Road #05-12
Singapore 238875
Mobile / WhatsApp: +65 9132 4715
Phone: +65 3138 4140
[email protected]
Subscribe to receive special offers, cocktail recipes, and invites to special events, parties and product launches.