Dulce Infierno
This is Nombre de Dios Durango, this is México!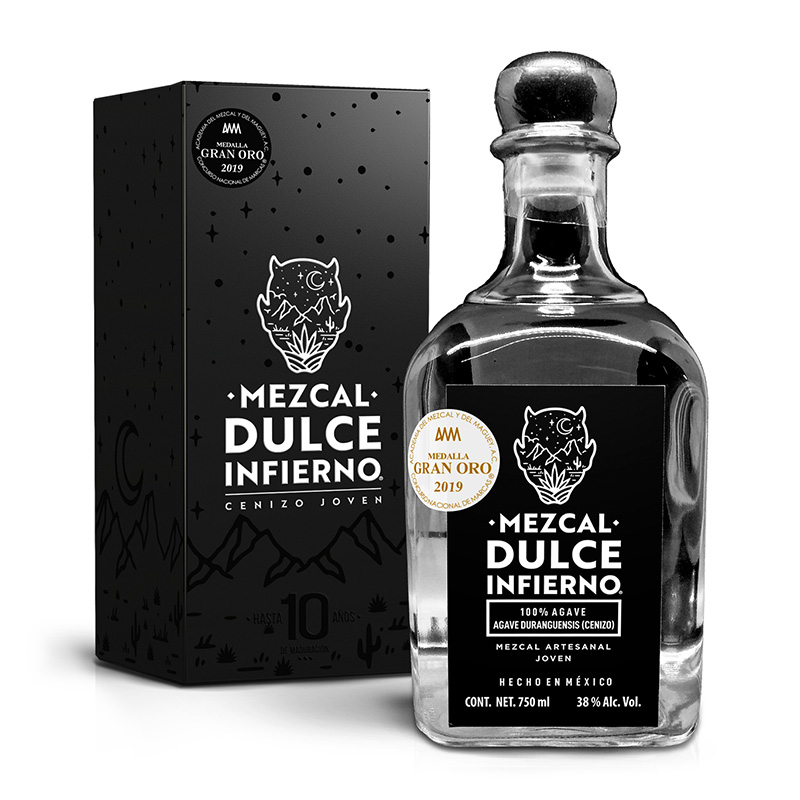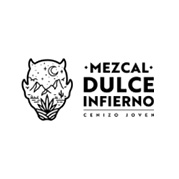 Mezcal Dulce Infierno is made from 9 to 10 years-old agave, that produce a smooth and lasting taste.
The agave grows wild in the mountains of Dios, Durango, Mexico and thus does not require fertilizers or chemicals. This allows the land to retain its nutrients and produce the finest agave that are selected
one by one.

The pinas are cooked for six days underground in a prehispanic oven, using volcanic stone and firewood. Double Distilled, Artisanal, 100% Wild Agave (Cenizo from Durango, Mexico) 750 ML, 38% ABV
Joven
Alcohol Volume: 76 proof/38%
Raw Material: 100% Wild Agave, Cenizo (Durangensis)
Process: Double Distilled, Artisanal
Social commitment: Use the agave life cycle in a sustainable way.
Mezcal Master: Guzman Garay Family.
Visual: Clear
Tasting notes: Well balanced and mineral flavour with a fresh smoky touch.
Bottle: Custom Bottle
Net Content: 750 ML
Case: 6 Bottles
Pallet: 120 cases/ 720 bottles
Country of Origin: Nombre de Dios, Durango, Mexico
Awards: Medal*
EAST WEST MANAGEMENT & MARKETING PTE. LTD.
400 Orchard Road #05-12
Singapore 238875
Mobile / WhatsApp: +65 9132 4715
Phone: +65 3138 4140
[email protected]
Subscribe to receive special offers, cocktail recipes, and invites to special events, parties and product launches.