Mala Idea Mezcal
The best Mezcal made with only the ripest & most mature agaves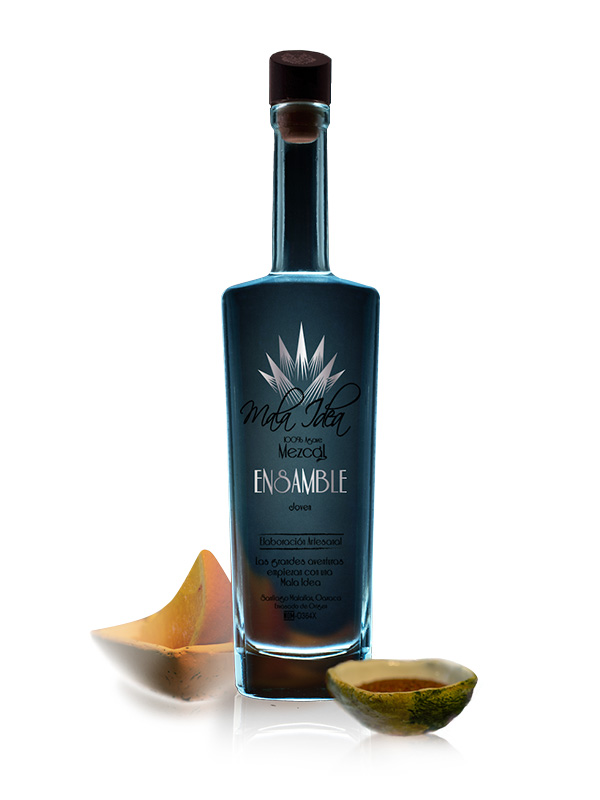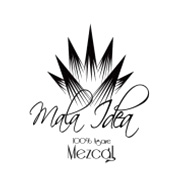 Mala Idea Mezcal (translated "Bad Idea") is a celebration to all men and women who have followed their passions regardless of the risks & challenges they present.
Mala Idea Mezcal is committed to produ- cing the best Mezcal made with only the ripest and most mature agaves. From semi-cultivated/wild Espadin to the truly wild agaves such as Tobala, Cuishe, & Tepextate, they handcraft their Mezcal in micro batches to ensure the absolute best quality and best tasting Mezcal on the planet.
Mezcal Ensamble
Category: Artisanal Mezcal 100% Agave
Special Features: Elegant Custom Bottle, Synthetic cork, Wood cap, Bottling at origin.
Bottle: 750 ml, 1.66 kg, 33.27h x 9.72w cm
Case: 75
Pallet: 450 bottles 1170 kg, 1.85 x 1.21 x 1w mts

CERTIFIED BY

· Consejo Regulador del Mezcal (COMERCAM)
· FDA
· NOM 0364X
· Instituto Mexicano de la Propiedad Industrial (IMPI)
· Secretaría de Hacienda y Crédito Público (SHCP SAT). · Secretaría de Relaciones Exteriores (SRE).
· Secretaría de Comercio Exterior.
· KMD Kosher.
Espadin Capon
Alcohol: 45% Volume
Material: 100% Agave – Espadin
Process: Artisanal
Distillation: Double, Copper Stills, Regional Wood
Visual: Crystalline, Pearl, Dense
Aroma / Smell: Fragrance-lemon, grass seeds, smokey Taste: Bouquet w/ strength, Citrus
Pairing: w/ seafood, fresh chees & olives
How to drink it: Cocktail or w/ orange supreme & chili salt
Country: Oaxaca, Mexico
Bottle: Unique w/ Catchy Logo
Content: 750 milliliters
Case: 75
Pallet: 450 bottles
Cuishe Silvestre
Alcohol: 45% Volume
Material: 100% Agave – Crial
Process: Artisanal*
Distillation: Double, Copper Stills, Regional Wood
Visual: Crystalline w/ Silver Blue Nuances Aroma / Smell: Cooked Agave, Green Olives, Fruity, Earthy
Taste: Intense w/ mineral & green olive notes Pairing: w/ Mediterranean / American cushine, cheese & olives
How to Drink It: Alone w/ orange supreme Country: Oaxaca, Mexico
Bottle: Unique w/ Catchy Logo
Content: 750 milliliters
Case: 75
Pallet: 450 bottles
Tepextate Silvestre
Alcohol: 45% Volume
Material: 100% Agave – Tepextate
Process: Artisanal*
Distillation: Double, Copper Stills, Regional Wood
Visual: Crystalline
Aroma / Smell: Cooked Agave, Ocean Air, Earthy Taste: Floral, Herbaceous, Spicy Nuances, Brine
Pairing: Charcuterie, Shellfish & Raw Oyster
How to Drink It: W / Orange Supreme or Pineapple
Country: Oaxaca, Mexico
Bottle: Unique w/ Catchy Logo
Content: 750 milliliters
Case: 75
Pallet: 450 bottles
Tobala Silvestre
Alcohol: 45% Volume
Material: 100% Agave – Tobala
Process: Artisanal*
Distillation: Double, Copper Stills, Regional wood
Visual: Crystalline w/ Silver Green Nuances
Aroma / Smell: Honey & Citrus Fruits w/red pepper & olives
Taste: Creamy w/ presence of green olives
Pairing: Charcuterie, White meats & Soft cheeses
How to Drink It: With orange supreme & worm salt
Country: Oaxaca, Mexico
Bottle: Elegant w / wood cap
Content: 750 milliliters
Case: 75
Pallet: 450 bottles
Añejo 5 years
Alcohol: 43% Volume
Material: 100% Agave – Espadin
Process: Artisanal*
Distillation: Double, Copper Stills, Regional Wood
Visual: Clear Amber with gold glitters
Aroma / Smell: Cooked Agave, Honey, Fine Woods
Taste: Maguey & Honey Notes, Fresh roast vanilla & caramel, Elegant & Silky
Pairing: W / Meat. Or w/ coconut candy / chocolate
How to Drink It: Aperitif or Digestive, on the rocks or alone
Country: Oaxaca, Mexico
Bottle: Elegant w / wood cap
Content: 750 milliliters
Case: 75
Pallet: 450 bottles