Mezcal Trascendente
There is a very special bird in our mystical Mexico, known for delivery for delivering good wishes from one place to another, from earth and above: it is the Hummingbird which also, pollinates our magueys in Oaxaca. Hummingbirds are considered God's messengers. With Mezcal Trascendente and our hummingbird, we send you our best wishes for a life full of spiritual connections, wisdom & health, a trascendent life.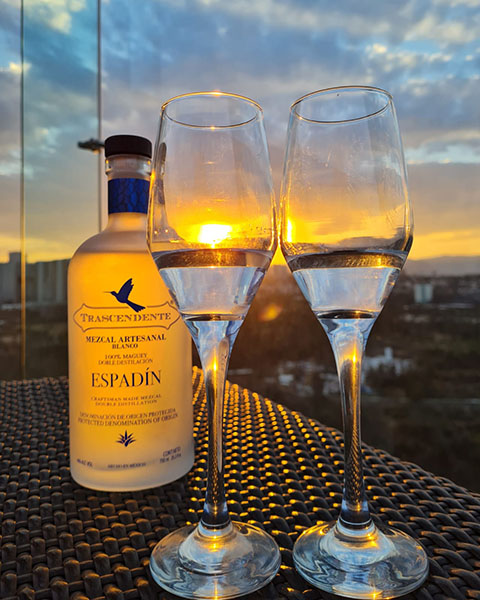 Mezcal Trascendente is produced by third generation mezcaleros in Tlacolula Valley of Oaxaca, Mexico which is considered one of the purest places to harvest agaves in the whole state. Made from 100% agave with no sugars or preservatives added, it features a Modern Image & Soft Taste with content perfectly aligned with exceptional quality and taste requirements. Double distilled with special filitration to remove impurities. Presented in Espadin and Ensamble 750 ML and 50ML, 40% ABV Bottles.
EAST WEST MANAGEMENT & MARKETING PTE. LTD.
400 Orchard Road #05-12
Singapore 238875
Mobile / WhatsApp: +65 9132 4715
Phone: +65 3138 4140
[email protected]
Subscribe to receive special offers, cocktail recipes, and invites to special events, parties and product launches.